About Peak Restaurant Partners and IHOP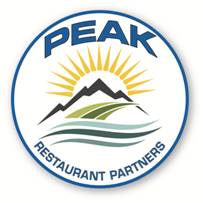 Peak Restaurant Partners is proud to be part of the IHOP Family. In March of 2011, Peak Restaurant Partners purchased 40 IHOP's located in seven western states. We have restaurants in communities, and Nationally Famous Tourist locations such as: The California Bay Area and Wine Country, Glacier National Park, Yellowstone, Snake River, Bryce Canyon, Mount Rushmore, river rafting, and more.
Peak Restaurant Partners is committed to making a difference in our communities. Whether through dedicated support of the Children's Miracle Network, The Boy Scouts, local fundraising opportunities, or simply providing families and friends hot, fresh and delicious food, we spend time ensuring that every experience you have with us is memorable!
Every decision we make is guided by our Mission Statement and Guiding Principles. We strive to make every visit memorable for our guests and our employees.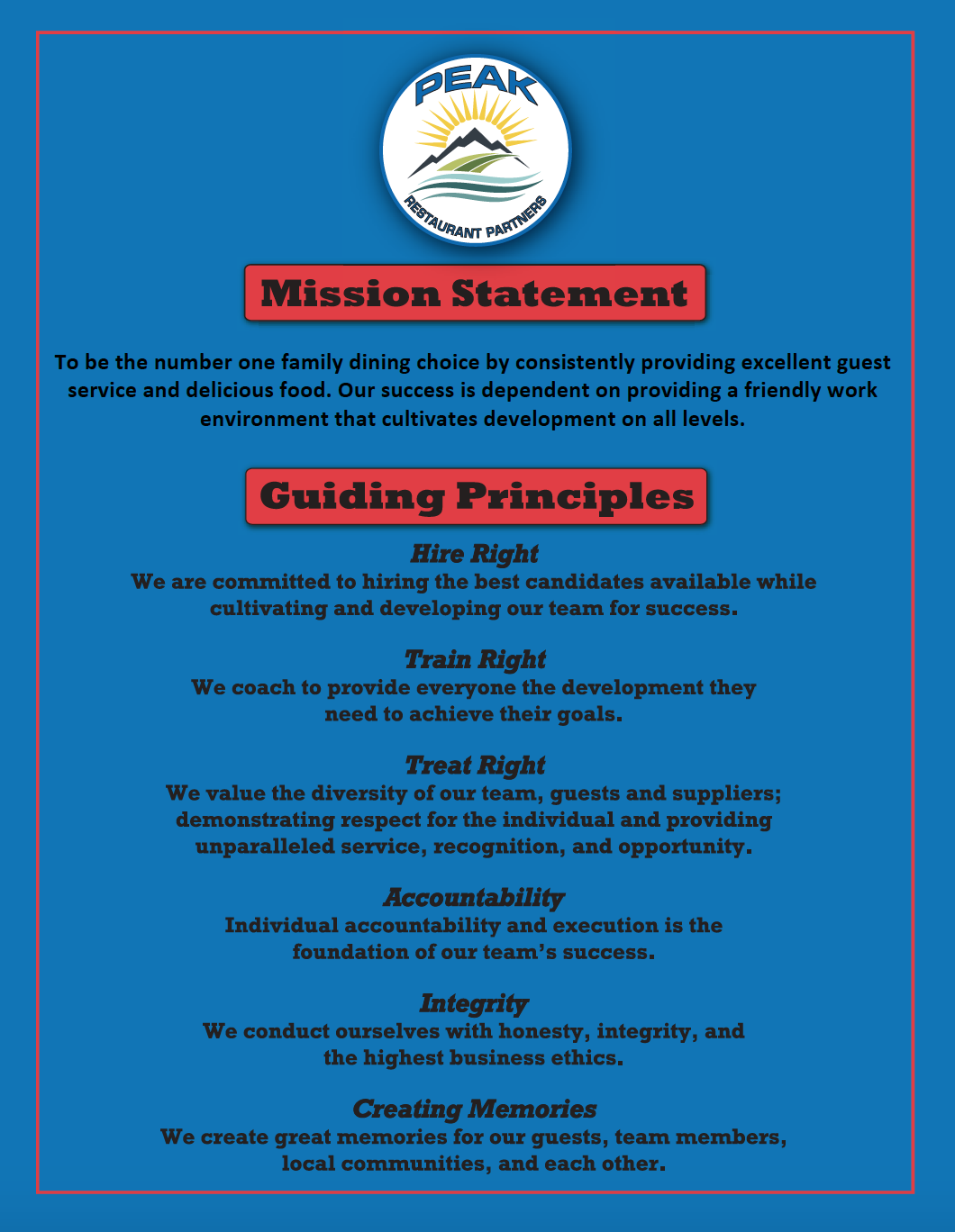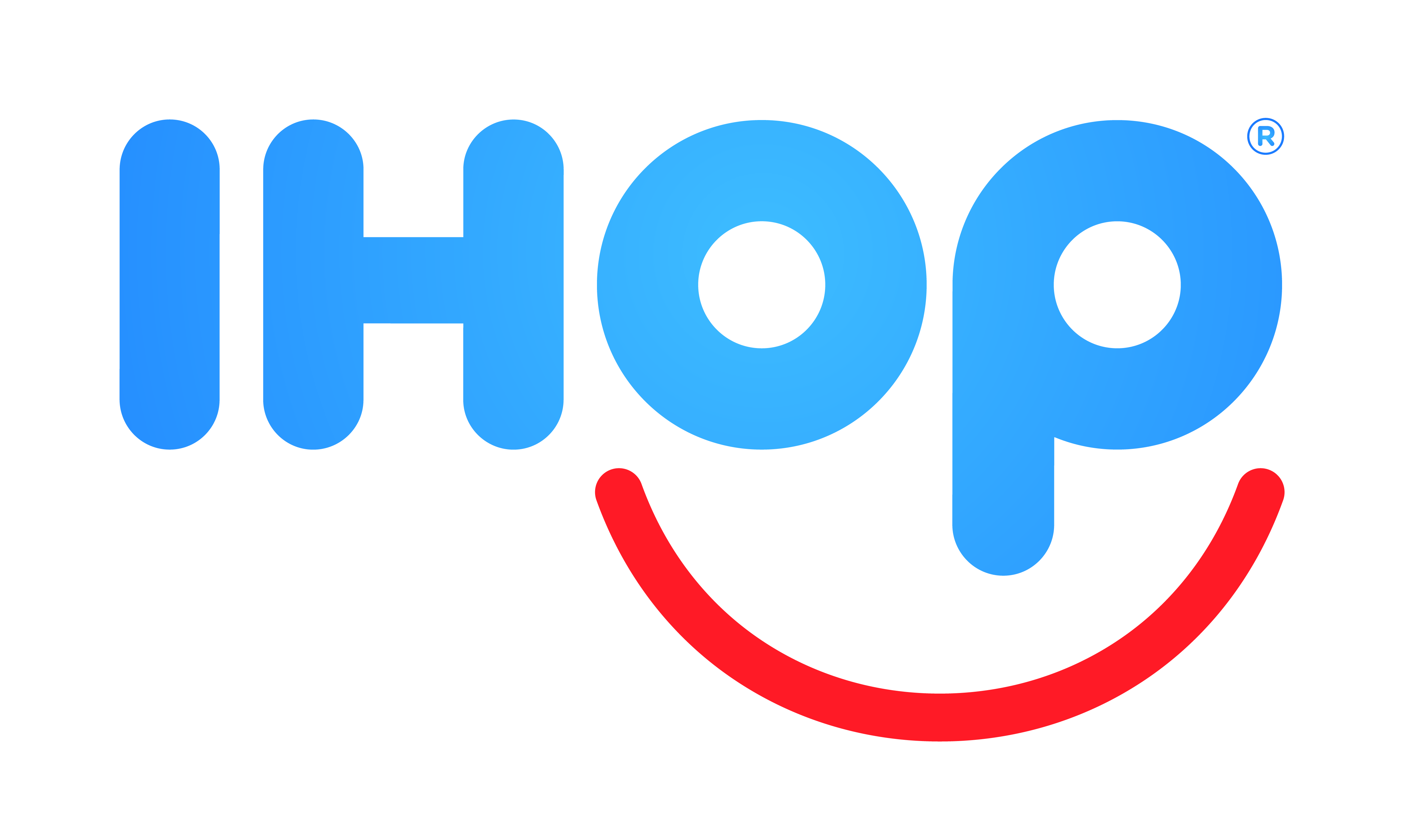 About IHOP
IHOP restaurants, one of America's favorite restaurant chains, are franchised and operated by Glendale, Calif.-based International House of Pancakes, LLC and its affiliates. International House of Pancakes, LLC is a wholly-owned subsidiary of DineEquity, Inc. IHOP restaurants feature moderately priced, high-quality food and beverage items, and table service in an attractive and comfortable atmosphere. Although IHOP restaurants are best known for their signature pancakes, omelettes and other breakfast specialties, IHOP restaurants are open throughout the day and evening hours and offer a broad array of lunch, dinner and snack items as well.
More than 99 percent of IHOP restaurants are operated by franchisees, who are independent business people. Our management belief is that an equity involved franchisee is very responsive to the needs of the guest. As of December 31, 2011, there were 1,550 IHOP restaurants located in 50 states and the District of Columbia, Canada, Guatemala, Mexico, Puerto Rico and the U.S. Virgin Islands.