Leadership Team
Robert Tomlinson, President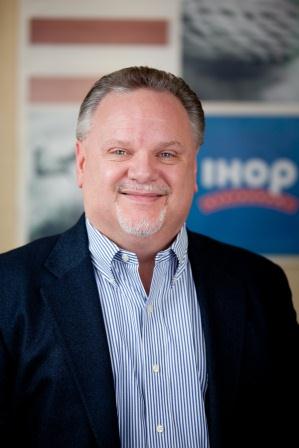 From humble beginnings as a dishwasher in the back of a Pizza Hut in 1981, Robert brings over 30 years of experience in the restaurant industry to his current position as President of Peak Restaurant Partners. Throughout his career, Robert's focus has been to help people maximize their leadership potential through coaching and personal accountability. Robert's leadership philosophy of "Hire Right – Train Right – Treat Right" has been instrumental to his success as well as the success of the organizations in which he has worked. As
President of Peak Restaurant Partners, Robert is focused on leading growth in all areas of the business - but especially the growth of the potential of each individual on the team.

On a daily basis, Robert is responsible for the operational and financial success of 38 IHOP restaurants and over 2200 employees in California, Colorado, Idaho, Montana, South Dakota, Utah, and Wyoming. Prior to joining Peak Restaurant Partners as President, Robert was Senior Vice President of Operations at ACG Texas - the largest franchisee of restaurants in the IHOP system. Robert's background includes Operational Leadership, Operations Services, Training, and Procurement roles at Chili's, TGI Fridays, Hoffbrau Brewery & Steakhouse, and Pizza Hut.

"Don't tell me what we can't do! Tell me what we can do!" - Robert Tomlinson
Jedydyah Allred, Director-Strategic Operations Support
Jedydyah is no stranger to IHOP, having spent many years working in positions from dishwasher to General Training Manager. Prior to starting his career with PRP, Jedydyah worked for a diverse range of organizations, including McGrath's Fishhouse, Associated Foods and a local gift/bookstore.
Drawing on this varied background, a Master of Business Administration, and a passion for people and their development, Jedydyah provides a wide range of services that help train, coach and drive success in the PRP Management community. He oversees management training, food and labor management, and many other training and operations initiatives. In addition to PRP, he also completes weekly reporting for ACG Texas and Sunshine Restaurant Partners. Jedydyah is a certified ServSafe food safety manager program intructor and exam proctor. In addition, he is a certified trainer for the Ken Blanchard Situational Leadership II Experience.
In his spare time, Jedydyah enjoys spending time with his two miniature schnauzers or can be found hiking, skiing, camping, or biking in the beautiful mountains of Utah.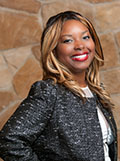 Patricia Martinez, Director of Human Resources
Patricia Martinez brings over 20 years of vast Human Resources experience to her leadership role as HR Director. Patricia is a seasoned HR executive with demonstrated analytical and managerial experience.
She is a dedicated team player and provides outstanding support with proven results year over year. She has revolutionized Human Resources functions within the organization including enhanced policies and procedures that have all contributed to the growth of ACG Texas. As the head of the Human Resources department, she strategically manages all of areas of Human Resources to include Talent Acquisition and Retention, Training and Development, Total Rewards, HR Technology and Data, Diversity and Inclusion and Risk Management.

Prior to joining ACG Texas in 2008, Patricia career experiences include senior level management, strategic and tactical solutions, and quality results in overall organizational development. She has independently molded her career by gaining an understanding of each HR function with hands on experience within different hospitality sectors. Additionally, early in her career while working an entry-level HR Assistant position with Children's Hospital of New Orleans, she attended Dillard University majoring in Business Administration. She is an active member of SHRM and was awarded Certificate of Achievement Award by ACG Texas and the Women's in Leadership Professional Organization.


Patricia resides in Carrollton, TX and has strong passion for culinary experiences and traveling abroad.
Mike Andrus, Facilities Manager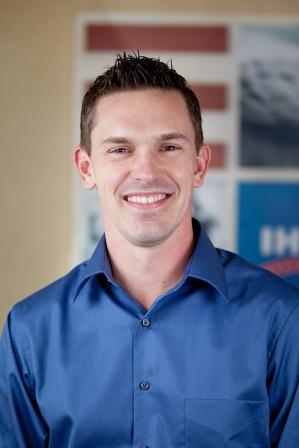 Mike Andrus joined PRP in 2011 as the Facilities Manager.
Mike has been in the restaurant industry for over 22 years since becoming a dishwasher at 14 years of age. Following that he worked for Pizza hut and Wendy's becoming part of the management team. After college Mike worked for Engineering Firms, and the national architect for Jamba Juice, Boston Market and others, creating floor plans for franchisees. In 2001 Mike became the Construction and Design Manager for Mrs. Fields Famous brands, building locations for the franchisees of Mrs. Fields, TCBY, Great American Cookie, Pretzel Time and Pretzelmaker. After that Mike was the Construction Manager for Ben & Jerry's helping franchisees build and remodel their locations across America.
Mike is an active individual who regularly enjoys many sports including Mountain Biking, and basketball, and lives in South Jordan with his 15 year old son.

Peak Restaurant Partners Area Director Team
Amber Bullock, Area Director
Amber comes to this new position with an impressive history in restaurant operations. Amber is a veteran in the restaurant industry beginning her career in 1993. She has worked her way from success to success in many different positions including Host, Server, Cook, Certified Trainer, Crew Chief, Manager, General Manager, and General Training Manager. She joined IHOP in 2010 and since that time, Amber has consistently displayed a focus to drive her team's performance through consistent support and coaching.
Claudia Orozco, Area Director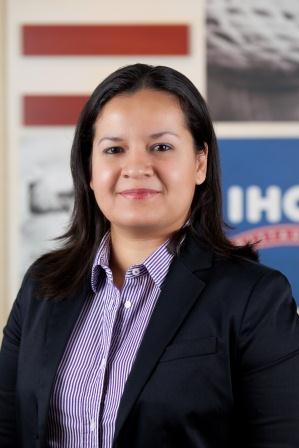 Claudia joined the IHOP brand in 2001 in Utah and brings over 11 years of IHOP experience to her position as Area Director of Southern Utah. She has worked as a Server, Manager, Lead Trainer for New Restaurant Openings, and General Manager.
Claudia holds a Bachelors Degree in Language Teaching from the Foreign Languages Faculty—University of Colima in Colima, Mexico and prior to joining PRP, she worked in the education field.
Gary Marquez, Area Director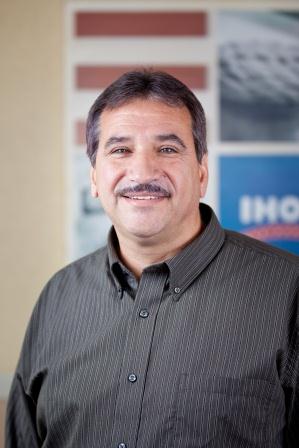 Gary Marquez joined the PRP team in October of 2011. Gary brings more than 25 years of experience in the Food Service Industry. Gary is very passionate about the Restaurant Industry and believes in building relationships with his employees and guest. Gary's guiding principle of "It's all about the people" has been a key to his success. Prior to PRP, he worked his way up crew member to Director of Operations with Pizza Hut, had worked as a District Manager with Carrow's Restaurant and Rice Garden Inc and Senior Field Service Manager with Round Table Pizza. He is known for being a very positive, high energy individual, with the leadership skills which motivate employees to perform to their highest ability.
Gary is a "Bulldog" graduating from Fresno State University with a degree in Business Administration. He loves all kinds of sports from football to golf. He resides in Vacaville California and is proud of his 2 sons, Tyler and Jacob and daughter, Britney.

Greg Page, Area Director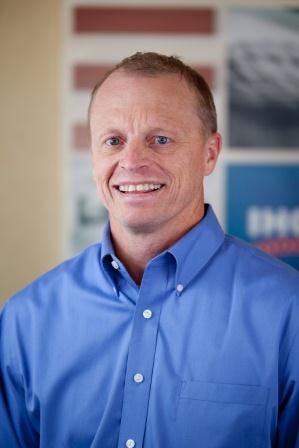 Greg Page joined the PRP team shortly after the company was formed in the spring of 2011. He joined PRP team with over 28 years of experience in the restaurant industry. Greg has a passion for people and believes that his team are his most important guests. He understands that the recipe for success lies in developing and retaining great employees.
Greg began his career at Pizza Hut as an hourly employee and held many positions including Asst. Manager, General Manager, Training Manager and Area Coach. Prior to joining the PRP team he was an Area Manager for a Arby's and Dairy Queen franchisee. Greg resides in Layton, Utah with his wife Stacy. They are proud parents of 5 children and 2 grandchildren.
Howie Fuchs, Area Director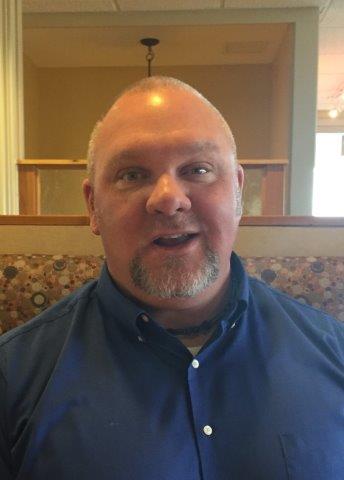 Howie's restaurant journey began back in 1992, where he learned quickly that he had a knack for pleasing people through his magnetic personality, great guest service and good food. During this time, Howie worked for different brands, including The Olive Garden, Applebee's, and Chili's where he held positions of management, culinary assistant, server, certified server trainer, cook, prep cook, dishwasher, busser, bartender, and host. His IHOP career began in 2000, with the opening of our 4th Utah location in West Valley City. He has been the General Manager of many Utah locations from West Valley, Centerville, Orem, and West Jordan. Most recently he was at our location in Washington Utah, near St. George. Howie brings a wealth of knowledge for restaurant operations and standards, along with a fresh look from a manager's perspective from the day to day business to the Area Director position. Howie has a passion for treating the guest right, making sure that all patrons are treated like they should be, the right way.
He currently resides in Washington Utah with his wife of 19 yrs. Diana, and their 4 children, Mackenzie, Zak, Zane and Sydney. When he is not working, you'll find him at one his children's football, basketball, softball or baseball games, track meets, band concerts, napping in his chair or out riding his motorcycle, weather permitting that is.
Howie grew up in Glendale California, which is just down the street from IHOP Corporate home offices. Sometimes life really does come full circle.
Tim Bihun, Area Director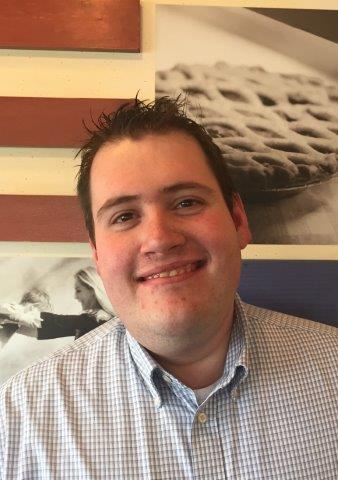 Tim's journey with IHOP began in 2013 as a General Manager. Tim is no stranger to restaurant operations. He has worked for brands such as McDonalds, Bruggers Bagel Bakery and Albertsons grocery stores, holding positions from Crew Member to Area Director along the way. He strives for operational excellence and 100% guest satisfaction every day. He prides himself on being a good coach and team builder. Knowing his biggest asset is his team he strives to develop leaders in our fast growing business. He currently resides in beautiful Missoula with his wife and 2 children.